Joann Sullivan on December 1st, 2016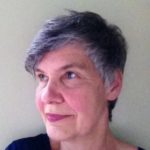 This morning I received an email originally published in 2009 about Bay Area architect Susanne Stadler's work, At Home with Growing Old. She is so knowledgeable and so eloquent about the residential needs of older people throughout the world. She has wonderful ideas for locating and designing senior residences that are meaningful to the community and to the residents. Every month, her organization sponsors forums on the issues of growing older. One month, it is in San Francisco, the next month, it is on the East Bay at Ed Roberts Center.
Click here to read the whole article. To learn more about At Home with GrowingOld(er), click here. You will be glad you did.