Joann Sullivan on November 21st, 2016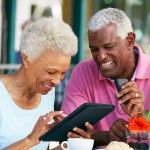 The California Property Tax Postponement Program (PTP) has returned for elderly, blind and disabled California homeowners. This program was suspended by the legislature in 2009 and has been reinstated in 2016.
The interest rate for taxes postponed under PTP is 7% per year. Funding for the program is limited and applications will be processed on a first-come first-served basis. Only current year property taxes are eligible for postponement.
To be eligible for this program, a homeowner must be:
At least 62 years old, blind or disabled
Own and occupy the home as a primary residence
Have a total household income of $35,000 or less
Have at least 40% equity in the property and
Other requirements.
Repayment under the PTP Program becomes due when the homeowner:
Moves or sells the property;
Transfers title;
Defaults on a senior lien;
Refinances;
Dies; or
Chooses to obtain a reverse mortgage.
For more information, go to the State Controller's website or call them at 800-952-5661.