Joann Sullivan on May 6th, 2013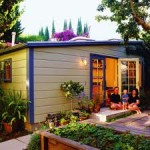 Accessory Dwelling Units (ADUs) are self-contained smaller residential units built on the property of a single family home.  They may be attached (an above the garage unit or a basement unit) or detached  (granny flat, carriage flat, backyard cottage).
ADUs enable communities to grow internally rather than externally, providing additional housing without consuming additional green space.  They limit suburban sprawl, provide new housing  and can help homeowners financially.  They enable seniors to remain in their own neighborhoods as they get older and help multigenerational families live close to one another, affordably and to provide support for young children and elderly family members.
During the first half of the 1900's, many of these units were built in Berkeley to provide housing for the defense workers who moved here during WWII.  But in recent years the city's permit requirements for ADUs have become more difficult.  The current ordinance (passed in 2003) is too restrictive, too expensive and takes too long.  We know of one family trying to build a back yard unit for their 87 year old mother moving here from southern California.  Because of the parking requirements and lot size restrictions in the current ordinance, they will have to go through the  city's Administrative Use process which will take months.  Their mom does not have time for that.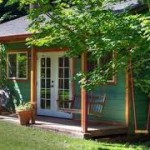 For several years, the Senior Resource Committee at the Berkeley Association of Realtors has been concerned about the difficulties homeowners have been having  with building  ADUs.  About  six weeks ago , we learned that the city council would be considering revisions  to the existing ADU ordinance which  would eliminate many of the barriers to the construction of these units.  Needless to say, we were thrilled.
Last Tuesday  Carrie Shores , the local architect who created the inspired inlaw with her business partner Josh Larson, and I spoke at the Berkeley City Council in support of the city's proposed  Accessory Dwelling Unit (ADU) ordinance which was co-sponsored by Council Members Laurie Capitelli and Linda Maio.
The proposed ordinance is a great improvement over the previous one.  As proposed, it will include the following:
1)      ADU would be allowed in rear of parcel.  ADU allowed in front or side of parcel with Administrative Use Permit (AUP).
2)      The subject lot shall have an area not less than 4,500 square feet.  Lot size can be less than 4,500 square feet with an AUP.
3)      ADU cannot exceed 12 feet in average height (single story) and 640 square feet
4)      ADU with minimum of  4  feet rear and side setbacks.  Allow ADUs  less that 4 feet from property line with AUP.
5)      One additional off-street tandem parking space allowed.
6)      Eliminate parking requirements for an ADU consistent with the  following:  1) ADU is within 1/4 mile of a major transit line, transit hub or BART station, 2) ADU is within a Residential Parking Permit zone and 3) ADU would be prohibited from receiving Residential Parking Permits.
7)   Maximum size of ADU is 640 square feet with maximum lot coverage less than 40%.
8)   ADU can exceed 40% lot coverage (to a maximum of 55%) with an AUP.
9)  Allow for expediting of building permits or over the counter permits if applicant chooses to pay for the expedited service.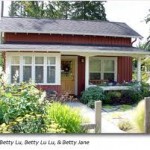 The proposal now goes to the Planning and Transportation commissions for review.  Within a few months, we will see significant improvement in permitting times and creation of ADUs in Berkeley.  By supporting the development of these units, the City of Berkeley can become a national example for this sustainable housing type.
Tags: Aging and Health, Aging in Place, Ashby Village, Berkeley, Berkeley Seniors, East Bay Smart Senior, Health and Safety, Home Safety, needs of senior home sellers and buyers, Resources for Seniors, Retirement, Senior Housing Options, Seniors in Berkeley, seniors safety