Joann Sullivan on September 19th, 2017
The City of Berkeley is solidly behind the building of ADUs in our city as one way to address our multi-faceted housing crisis.  Most of the new housing built in our city has been created by developers.   ADUs are a grass roots effort to increase the housing supply which will benefit Berkeley homeowners, not the big developers from out of town. ADUs are small, family centered and stabilize neighborhoods. The magic of ADUs is that they are flexible and can be used in many ways at different times to serve the family's housing needs.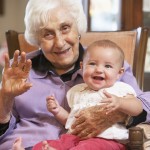 Families with ADUs in their backyards who choose to rent to tenants typically do so at below market rates. Some homeowners build the units to house family members—elderly parents who need some support or young adults not quite ready to get their own places. A caregiver could live in the ADU, enabling the elderly homeowner to age in place in the big house.  Or the homeowner could rent out the ADU, providing income to help with mortgage payments or to pay for a caregiver.
Ben Bartlett, Councilmember for District 3 is hosting an ADU workshop  on September 28 at the South Berkeley Center, 2939 Ellis Street at 6:00 p.m. There will be a panel of experts there who will answer your questions about ADUs and provide valuable information about the process of building an ADU. Additional workshops are being scheduled in other councilmembers' districts and I will post them as they are announced.