Joann Sullivan on July 14th, 2017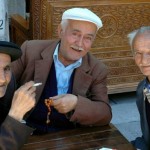 Almost every week someone calls me about affordable senior housing. They are usually in a crisis situation and are going to need a new apartment right away, but do not know where to start. Sometimes people get lucky, but generally it is a long process (up to five years) to find and move into affordable senior housing. There are many more people looking for housing than there are units available.
The first step is to find out what is available. For both Alameda and Contra Costa County residents, there are directories which lists all of the facilities in the county and the status of the waiting lists. For the Alameda County directory, click here.  For Contra Costa County, click here.
If you live in Berkeley, check out the website for affordable senior housing. This website lists the affordable senior facilities in Berkeley and several of the resources that can help you.
You may also want to check the Housing Authority of the County of Alameda website for information about the HUD facilities and other resources that might be helpful to you.
Finding good affordable senior housing is as time-consuming as a job. EBHO publishes a guidebook for finding affordable housing which is very useful. It gives basic information about the requirements for affordable housing and a comprehensive list of developers and management companies.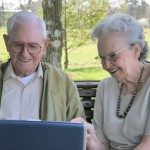 Every facility is different with different protocols, application forms and requirements. You will need to contact each one that you are interested in to see if you meet their qualifications. Talk with the staff there, call the management company to find out about waiting lists and potential openings. Write a letter telling them how much you would love to live in their building and why you would be a good resident. Go back often to see if anything has changed. Be sure to let them know if you change addresses so they will know how to get in touch with you if there is an opening. You want them to remember you.  If it were me, I would take a plate of freshly baked cookies to the office staff.
You should keep records of everything you find out so you will know what you have to do to qualify for an apartment.   It is a good idea to set up a binder with tabs for keeping all of your information on each facility. Be organized. Keep a calendar. Keep copies of your applications so you do not have to start over each time you fill out an application. I heard about a group of Berkeley women who started meeting monthly to help each other with the process of finding affordable housing for themselves
Good luck!