Joann Sullivan on April 1st, 2009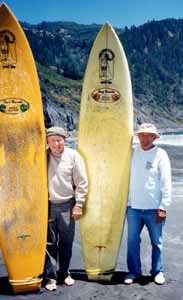 Several months ago I started working on East Bay Smart Senior, thinking that it would take a couple of weeks to get it ready to publish.  It has taken almost ten months, but now I am ready to share it with the world.  I hope that you enjoy reading it and that you learn a lot about what our community has to offer its elderly residents.
You may be asking "Why all of these photos of seniors in bathing suits and with surf boards?"  I hope you will take a few minutes to scroll down to the first articles I wrote last summer that describe the reasons for  the blog and its theme.   Seniors surfing-why not?
I feel fortunate to have had a career working with seniors and their families.  I have learned so much and want to share that knowledge with others who might be able to use it.  But I certainly do not know everything.  Please send your comments and suggestions for future articles.  I want to know what you think about my little blog and I want it to be helpful to you.   If you press the subscribe button at the top of the page you can sign up to receive updates.
There are so many interesting and exciting things going on in the field of aging now.  This is a great time and a great place to be a senior.
One of the really great resources for seniors and their families here in the East Bay is its system of adult day care programs.  Following is an article about adult day care by my friend and colleague, Maureen Dixon who is the Communication Director for the Alameda County Adult Day Services Network.
Tags: East Bay Smart Senior, Seniors Real Estate Specialist, SRES